Yoo Should Spoil Mom – Last Minute Gift Ideas
Always putting the family's needs before their own, Moms are the real superheroes of this world. So this Mother's Day you should really spoil her, give her some time off and let her take some much needed time to care for herself. Still looking for the perfect gift for Mom? Why not treat her to some pamper products she can enjoy at home – after all, who doesn't love an at-home spa session?! Spoil Mom – Last Minute Gift Ideas
An all-natural skin regime
Give Mom the gift of 100% natural and plant-based ingredients in sustainable packaging skin care routine. Because she deserves the best. Clean beauty is all the rage and plant-based skincare products have taken the industry by storm. ZERO is the latest brand to do so – offering fantastic natural ingredients in vegan formulations that hydrate, nourish and protect the skin without the presence of artificial preservatives or chemicals. ZERO Face Wash (R299.95) is a gentle gel cleanser that can be used twice a day to remove makeup, dirt and impurities. ZERO Day Cream (R399) and Night Cream (R399) deeply nourish and moisturise the skin. Filled with shea butter, coconut oil and green tea extract, these moisturisers leave skin looking and feeling refreshed. If you want to treat her to the full range, why not include the ZERO Eye Cream (R299.95) and Scrub (R299.95) in her gift? The eye cream has a rich formulation that intensely nourishes the delicate eye area, while the scrub gently yet effectively helps to eliminate dry and dead skin cells without harming the skin.
At-home mani
Whether Mom loves a bright or colourful mani, or prefers to keep her nails nude, she's bound to love home manicure products. If she's a no-fuss kind of person, then the Kiss Range (from R69.95) is just for her. These ready-to-wear nails offer an instant gel manicure and can either be applied with glue or adhesive tabs (as included in the box). They last for up to seven days, and are available in a variety of colours and designs. If Mom loves shaping, filing, painting or buffing her own nails, you might want to treat her to some home care items. Kiss Xtreme Growth Activator (currently on sale for R99.95), Kiss Diamond Strengthener (currently on sale for R99.95) and Glass Shine Top Coat (currently on sale for R99.95) will ensure strong, healthy nails and long-lasting nail colour. They're really affordable too, making it possible to spoil Mom with a variety of gifts. If Mom (like everyone else right now!) is battling with dry hands, the ZERO Hand & Nail Cream (R299.95) makes a great gift option and rounds off your manicure set.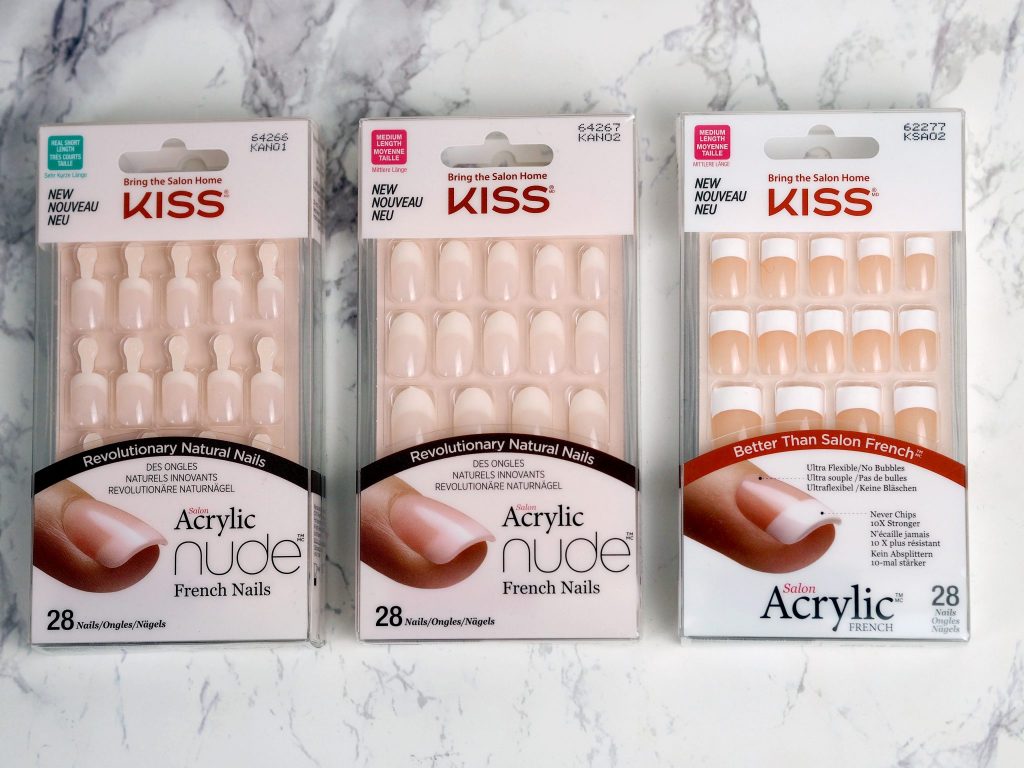 Pampering hair care
Pampering hair care products are always a good idea! And top of the list would be a luxurious hair mask. If Mom's hair has recently taken a bit of a beating, we recommend Marc Anthony's 12 Second Miracle Treatment (R179.95). It contains apple stem cells, biotin and grape seed oil to revive dull, damaged, slow-growing hair and even helps protect against heat and breakage. OGX Nourishing Coconut Milk Weightless Hydration Hair Oil 118ml (R199.95) revives not just your hair, but also your senses. This rich oil helps to calm frizz and tame flyaways, leaving hair silky soft and shiny, all while offering a gorgeous coconut scent.
To restore lost moisture, we recommend Marc Anthony Hydra Lock™ Moisture Recharge Bundle (R497.09 save 15% when you purchase the bundle deal). Give Mom Maximum Moisture with a lightweight finish. Silk Protein moisturizes with Jojoba Oil micro pearls dissolving for a burst of extra moisture. Quinoa Protein locks in moisture and protects, leaving hair soft and supple. This intense conditioner also nourishes hair and keeps it looking healthy and shiny. To restore damaged hair, try Cantu Shea Butter Deep Treatment Masque (R59.95). Designed for curly, coily and wavy hair, this intense treatment is formulated without harsh ingredients to repair, restore and strengthen. If Mom has curly hair, she'll love the Cantu Range.
A good quality detangling hairbrush makes a great gift – especially for Moms with longer hair. Check out our Wet Brush Collection (Hint: There are a few on sale!) is made with patented IntelliFlex bristles that work through hair easily and effortlessly without breakage or pain.
Beautiful makeup tools
As life slowly starts getting back to normal, and we find ourselves out and about again, we have the perfect excuse to spoil Mom with some new tools for her makeup routine. To help her achieve all her eye makeup goals, we recommend checking out our MASSIVE accessories sale (Yoo could save up to 65% on certain items).
Expecting & New Moms
Let's not forget those yet to become moms or they are on their journey as a new mom, we have a 10% off on all Medela Breast Pumps which ends 12 May 2021. Just use code LOVEMOM10 on checkout!